Officially Licensed Bathory Yellow Goat T-Shirt. Features Goat Graphic Screen Printed on Front.
100% Cotton

Officially Licensed

Taped neck and shoulders

Double-needle sleeve and bottom hems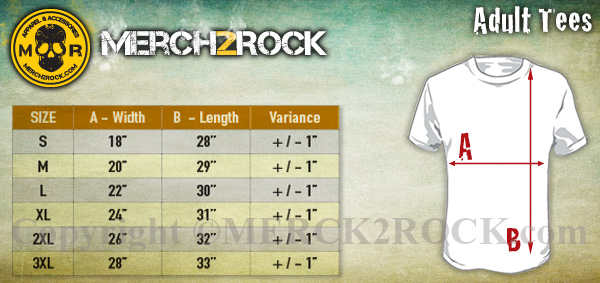 So far, so good with the BATHORY yellow goat T shirt, but haven't washed it yet

I hesitated to buy this shirt for quite a while, because there was no shortage of negative reviews at Amazon from consumers complaining that the artwork on this particular shirt began to fade and crumble-off after only a couple of washings. There are, of course, multiple vendors through Amazon, and maybe the complainers got burned by unscrupulous sellers selling cheap knock-offs instead of quality silk screened tees, I just don't know. Time will tell if I am a victor or a victim. I always wash black clothing in cold water, and advise anyone reading this to do the same. That's it for now. If the shirt I bought here starts losing its artwork or fades, you'll be hearing from me, believe me. As of this writing, it is still in its unwashed state, and looks baller.