Officially Licensed Marilyn Manson Smells Like Children Slim-Fit T-Shirt.

- 100% Cotton
- Screen Printed Graphics
- Officially Licensed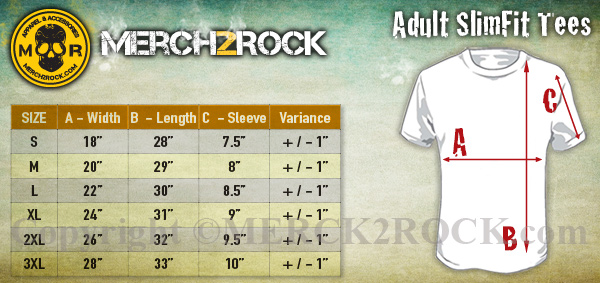 I ordered a 2XL (according to the measurements it would fit) and to my utter delight it fit perfectly. I am usually skeptical about ordering clothing online because sometimes the measurements are incorrect and its a hassle to send the item back. I had searched around my town and could not find anything like what I wanted. My first stop is usually amazon but the shirts on there did not have great reviews. I am beyond satisfied with this t-shirt. The colors are great, the image looks flawless, the shipping time was reasonable, and it arrived in time for the concert. I could not be more ecstatic about my item. One slightly negative ( and only slightly) is the shirt is a little longer then I am used to but I failed to measure that part of the shirt so the blame of that is on me.